Categories
CBI DENTAL EQUIPMENT
A leader in the industry for over 35 years, Alrich/Girard-CBI offers a complete line of the finest quality dental products at affordable prices. Made in U.S.A.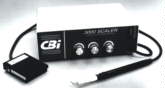 The CBI Ultrasonic Scaler is a proven performer. Units have a solid state compensating feature, after-drip shut-off and patient friendly warmed water. Control unit, hand piece, foot control and 1 tip insert included. Three year warranty on power unit and one year warranty on foot control and hand piece
| | |
| --- | --- |
| Model CBI 3000 | CALL FOR PRICE! |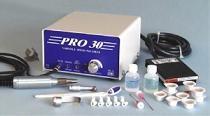 This unit provides both prophy and endodontics at an affordable price. Optional contra angle, burs and discs for cutting and drilling are available. One year warranty on unit and six month warranty on the Micromotor hand piece.Features Include:Forward / Reverse Setting;Variable Speed (0-30,000 RPM);Manual or Foot Control Setting;Quiet Running High Torque Motor;Straight Hand Piece, Prophy Angle, Paste Cups & Finger Rings.
| | |
| --- | --- |
| Model PRO-30 | CALL FOR PRICE! |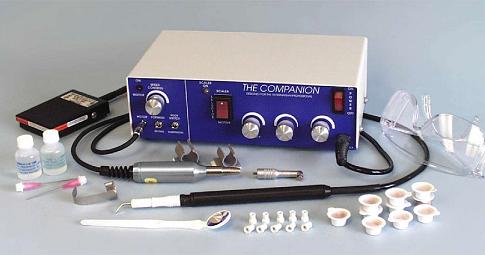 All the features of the CBI Ultrasonic Scaler and CBI Micromotor / Polisher combined into one unit.
| | |
| --- | --- |
| Companion Combo | CALL FOR PRICE! |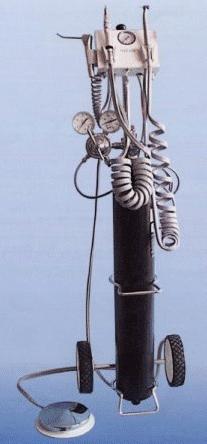 This innovative dental system is simple, safe, low-maintenance and driven by compressed gas. Includes control box, variable foot control, regulator with a high 3000 PSI and low 200 PSI Pressure gauge, air-water mist, water flow adjustment, 400,000 RPM high speed hand piece with burs and white stone, 5,500 RPM slow speed hand piece with autoclavable prophy angle, lubricant, safety glasses, and water tank.
| | |
| --- | --- |
| Model CBI Nitair | CALL FOR PRICE |
| Optional Portable Cart (pictured) | CALL FOR PRICE |