Categories
UV/Woods Lights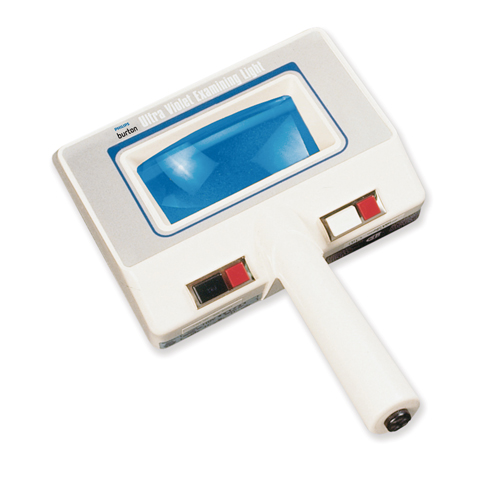 Burton UV Light w/ Magnifier Burton UV (Woods) Lights are offered in models with magnifiers and combination of white and UV bulbs to best suit your needs.
Choice of 2 or 4 fluorescent bulbs produce UVA at approximately 365 nm wavelength
Available with magnifier and white bulbs
Four-light magnifier models include optically ground and polished glass 5 diopter magnifier lens with 2.25X total power magnification and focal length of 8" (20 cm)
6000-hour average bulb life
120V model standard; 230 / 240V models available
5-year limited warranty
Model
Description
Price
Add To Cart
Add To Quote
uv503

Two UV bulbs & two white bulbs
w/ magnifier

$465

Add To Cart
uv502

Two UV bulbs w/ magnifier

$379

Add To Cart
uv501

Two UV bulbs without magnifier

$345

Add To Cart

4 watt fluorescent bulb - 365 nm wavelength
Durable silver anodized aluminum finish
Convenient folding carry handle
Integrally filtered bulb
120V model standard
Optional 5,6,or 8 watt models available
3-year limited warranty
| | | | | |
| --- | --- | --- | --- | --- |
| ea-140 | UV Light | $192 | Add To Cart | |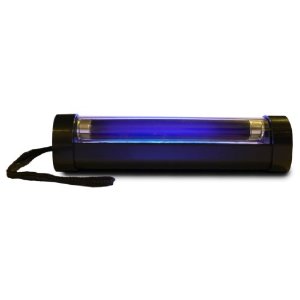 Mini UV light uses 4 AA batteries and standard long wave fluorescent UV bulbs. Handy carry strap. 365 nm wavelength. Batteries not included.
| | | | |
| --- | --- | --- | --- |
| p-2413b | $28 | Add To Cart | |