Categories
Dental Models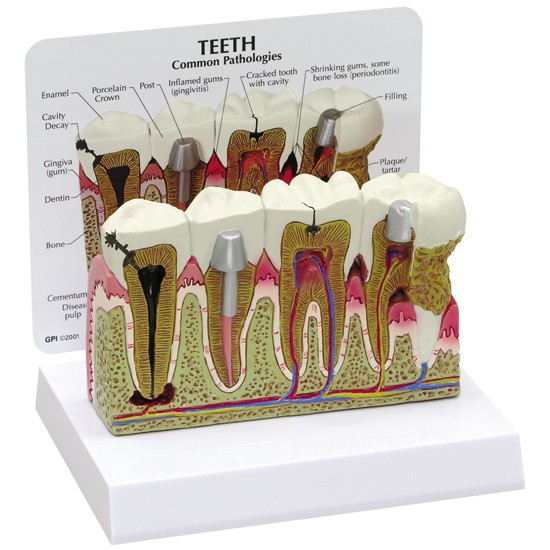 Oversized model of premolars and molars featuring many common dental problems, including: abcesses, advanced periodontitis, cavity, crown, decay, filling, gingivitis, plaque, and severe bone loss. Made of durable high quality materials. 100% Satisfaction Guaranteed! Custom Models also available.
Model Size: 5-1/2" x 2" x 3-1/2"
Card Size: 6-1/2" x 5-1/4"
Base Size: 6-12" x 5" x 1"