Categories
BONART DENTAL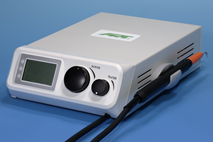 Available in 25KHZ or 30KHZ frequency
AGC: Auto Gain Control stabilizes power setting
Built in LCD screen shows mode & power level
Settings for Scaling, Perio and Endo mode.
Maximum power setting of 50 Watts.
Hand-piece, Power Cord, Foot Switch and water tubing included
ISO 9001 Certified ; CE Marked ; FDA 510K Registered
5 year limited warranty on board & electrical
1 year warranty on handpiece, foot control & power cord
| | | | | |
| --- | --- | --- | --- | --- |
| art-p3-ii | Piezo Electric Scaler | $560 | Add To Cart | |
| art-m3-ii | Magneto-restrictive Scaler | $530 | Add To Cart | |
"NOTE: WE WILL MEET OR BEAT COMPETITOR'S PRICES"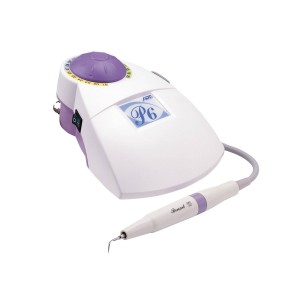 Auto Gain Control stabilizes power setting
Large power dial with LED indicators
Working Freq.: 26Khz ~ 32Khz
Dimensions: 7.68"(L) x 3.38"(W) x 3.27"(H)
Torque wrench, Universal Foot Switch & Hand piece
TP0102-042: BS-1 Universal pointed tip (x2)
TP0102-032: BS-2 Flat chisel tip (x1)
TP0102-022: BS-3 Round flat tip(x1)
CE and ISO certified, 510K registered
5 year limited warranty on board & electrical
2 year limited warranty on detachable Piezo hand piece
| | | | | |
| --- | --- | --- | --- | --- |
| art-p6 | Piezo Electric Scaler | $435 | Add To Cart | |
  Water Supply Accessories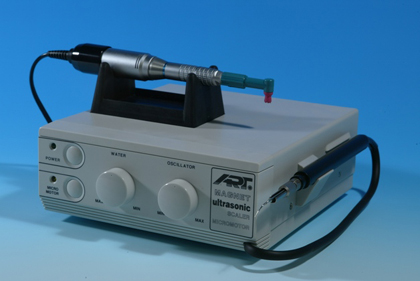 With the simple press of the button, this compact unit can function in either scaling or polishing mode. Output power for this unit ranges from 10W TO 30W with working frequency of 24.5KHZ. Water supply capacity is at 25-60 PSIG (172-414KPa). Polisher speed is from 2,000-30,000 RPM. Accessories include E-Type Low Speed micromotor, Straight Handpiece Attachment, Stainless Steel Prophy Angle and 25K insert. (115V or 235V) RECOMMENDED FOR VETERINARY USE ONLY.
| | | | |
| --- | --- | --- | --- |
| art-sp-1 | $735 | Add To Cart | |
"NOTE: WE WILL MEET OR BEAT COMPETITOR'S PRICES"
  Scaler & Polisher Accessories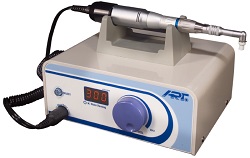 This lightweight and user-friendly dental polisher includes an E-type Micromotor, a straight handpiece, and a standard prophy angle. An optional contra angle and bur kit is available for drilling. 0-3500 RPM speed control. (For Veterinary Use Only)
Built in Digital Display of the motor rotational speed
Automatic Feedback Control with Powerful Torque
0-35,000 RPM of Speed Control
No heat generation of hand piece
Voltage: Available in 100, 110, 220 & 240Volts
Cycle: 50/60Hz Power: 30W
Includes E-type Low Speed Micromotor, Straight Hand piece attachment, Stainless Steel Prophy angle
2 year limited warranty on the internal PC board and electrical components
1 year limited warranty on the hand piece assembly, foot control, power cord etc.
| | | | | |
| --- | --- | --- | --- | --- |
| art-pl3 | Magnet Veterinary Polisher | $455 | Add To Cart | |